Polycom Video Conferencing Software in St. Louis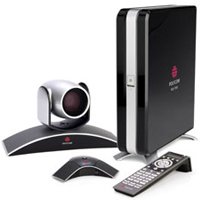 Polycom HD telepresence, video, and voice collaboration solutions allow millions of people around the world to meet whenever and wherever. Across every industry, video conferencing is transforming how people communicate and collaborate. Convergent Communications offers a variety of Polycom video conferencing software and equipment.
Polycom video conferencing solutions give you the ability to meet with colleagues, partners, and customers in any environment. Powered by the RealPresence Platform, Polycom video conferencing software delivers a superb meeting experience regardless of the network, carrier, protocol, application, or device. Please contact us to learn how our Polycom video conferencing software and other product offerings can enhance your business.
Contact Us